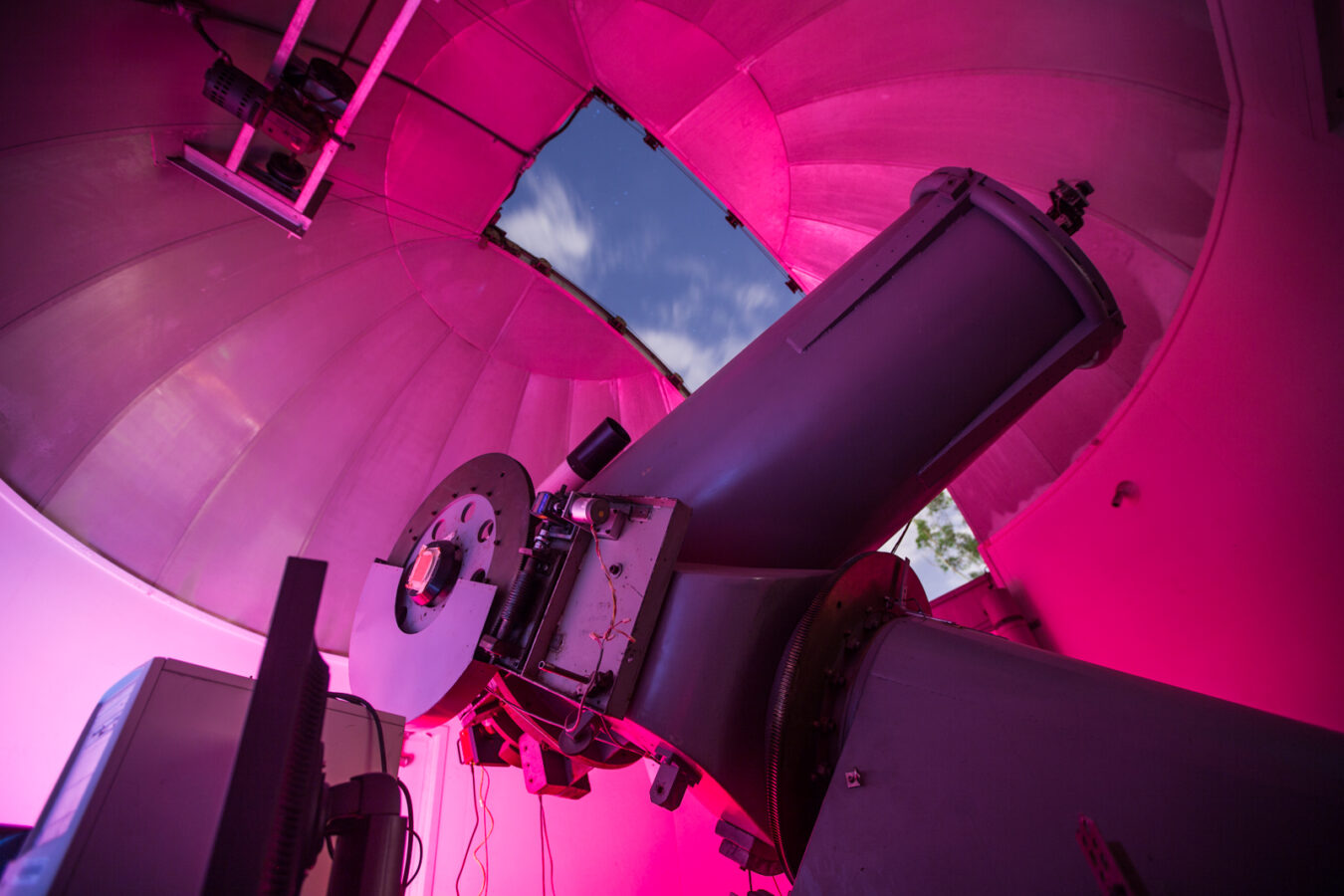 The UCLA Planetarium is a unique and intimate setting where UCLA astronomy students, K-12 students from throughout Los Angeles, and the L.A. community at large learn about the Universe at shows presented primarily by astronomy graduate students. These shows are presented at no cost during the academic year.
---
Major philanthropic investment is essential to modernize the Planetarium and secure the future of this beloved campus landmark.
Your support will ensure its ability to inspire children, astronomy students, amateur stargazers, and professional astronomers for generations to come.
Priority Areas
Ensuring wheelchair accessibility and ADA compliance
Cosmetic improvements to the Dome
Purchase of a smaller, state-of-the-art star projector to improve the viewing experience and increase seating capacity
Replacing and upgrading equipment and improving network access
Renovating 8th floor elevator to improve access and reliability
Improving rooftop area surrounding the Dome to create a small event space
Improving signage and wayfinding systems
Creating an endowment for ongoing maintenance and technology upgrades
Creating an endowment to support astronomy graduate students, and outreach and education programs.
To learn how you can support the Planetarium, please contact Brooke Sanders at bsanders@support.ucla.edu or (310) 794-9045.
---
Exploring Your Universe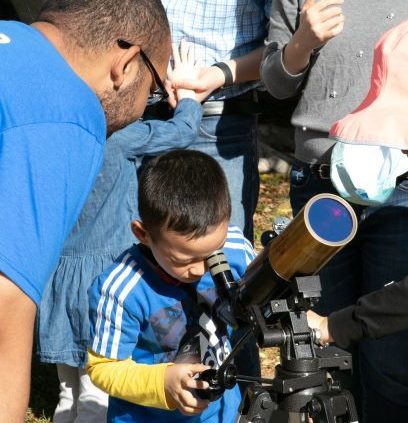 The Planetarium hosts dozens of shows throughout Exploring Your Universe, UCLA's largest annual science outreach event attended by 9,000+ visitors of all ages.
Grad students from the departments of Physics & Astronomy and Earth, Planetary & Space Sciences organize the free, day-long event, which showcases math and science departments across UCLA through dozens of fun, hands-on activities, demonstrations and experiments.
The Planetarium is one of EYU's most popular activities, attracting hundreds of attendees to it and the adjacent telescopes.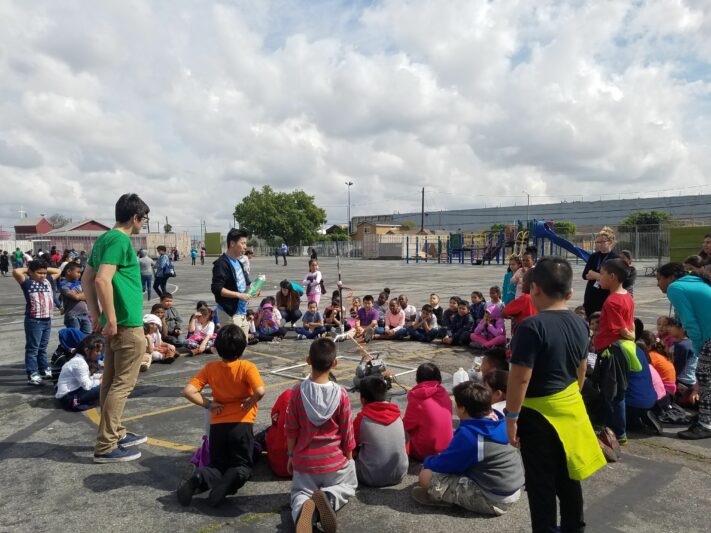 For high school students, UCLA offers an annual eight-week summer observing workshop on campus, introducing them to scientific research through observational astronomy. Throughout the school year, groups of K-12 students are offered free, hour-long planetarium shows highlighting basic concepts of astronomy such as celestial motion, altitude and azimuth, and the ecliptic.
Members of the public can also attend free shows every Wednesday evening throughout the year. After the show, these audiences – which include UCLA students, alumni, and parents with their children – are treated to a telescope viewing hosted by the UCLA Undergraduate Astronomy Club.