Dear Physical Sciences students,
During this time of so much uncertainty, I'm writing to make sure that you know that each and every one of you is our top priority.
While your professors and TAs can't be with you face-to-face, all of us are alongside you on this new path of remote learning. Together, we are working hard to continue the unique teaching and learning that are characteristic of a research powerhouse like UCLA, where the brightest minds on both sides of the classroom now come together making use of technology and innovation to make it possible for classes, office hours, and even some labs to go on.
I am immeasurably proud of how our Physical Sciences community is coming together to help one another. We understand that you will be among the intrepid explorers, creative pioneers, and hard-working doers who will help us tackle the greatest issues of our time.
By mastering the physical sciences now, many of you will help us prevent future pandemics through effective detection, vaccination and powerful medicines. Others will address and solve many of the challenges facing our planet, help humanity enter a new era of space exploration, develop quantum computers and artificial intelligence, and make our world a better and more equitable place. We want you to know how much you are valued.
To help keep us better connected, we have created new Physical Sciences social media accounts on Instagram and Twitter. There, we will share uplifting news, encouraging educational developments, and Physical Sciences updates. We welcome your participation on these channels and look forward to interacting with many of you in those spaces.
Finally, I'm sharing with you a video featuring some of our faculty and students. I hope that you are as inspired as I am by their sincere passion for science – a passion that we can rely upon to keep us together as Physical Sciences Bruins.
Thank you so much for being a part of our Bruin family, and please stay safe and be well.
Sincerely,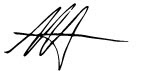 Miguel A. García-Garibay
Dean of Physical Sciences, UCLA College
Tags: News