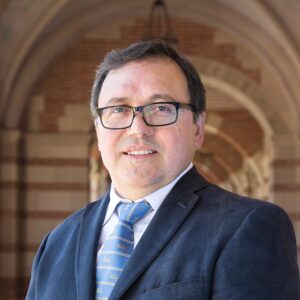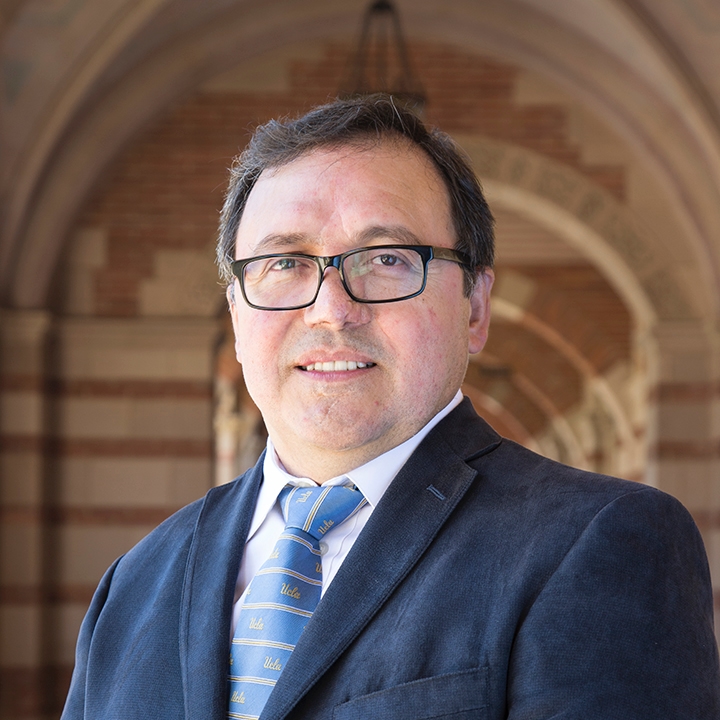 Miguel García-Garibay
He, Him, His
Dean
310-825-3159
mgg@chem.ucla.edu
Molecular Sciences Building 4505C
Miguel A. Garcia-Garibay received his B.S. degree from the University of Michoacan in Mexico and his Ph.D. from the University of British Columbia. He was a postdoctoral Fellow at Columbia University before joining the faculty in the Department of Chemistry and Biochemistry at UCLA where he rose through the Faculty ranks and is now a Distinguished Professor.
After serving as Vice Chair for Education and as the Chair of the Department of Chemistry and Biochemistry, in 2016 he was appointed Dean of Physical Sciences in the College of Letters and Sciences. He has served in the editorial boards of the Journal of Organic Chemistry, Organic and Biomolecular Chemistry, Crystal Growth & Design, and was an associate editor for the Journal of the American Chemical Society from 2009 to 2018. He served two terms in the Chemical Sciences Roundtable of the National Academies and is now a member of the Advisory Committee of the NSF Mathematical & Physical Sciences Directorate.
Garcia-Garibay achieved international reputation for work in reactive intermediates, solid-state organic chemistry, photochemistry, and crystalline molecular machines. He has authored over 230 articles and delivered over 450 lectures worldwide. Among other honors, he is a fellow of the AAAS and has been awarded the American Competitiveness and Innovation Fellowship, a Creativity Award from the National Science Foundation, the 2013 Inter-American Photochemical Society Award, the 2015 ACS Cope Scholar Award, and the 2016 UCLA Diversity, Equity and Inclusion Award. In 2019 he was elected Fellow of the American Chemical Society and in 2020 he became a member of the American Academy of Arts and Sciences.