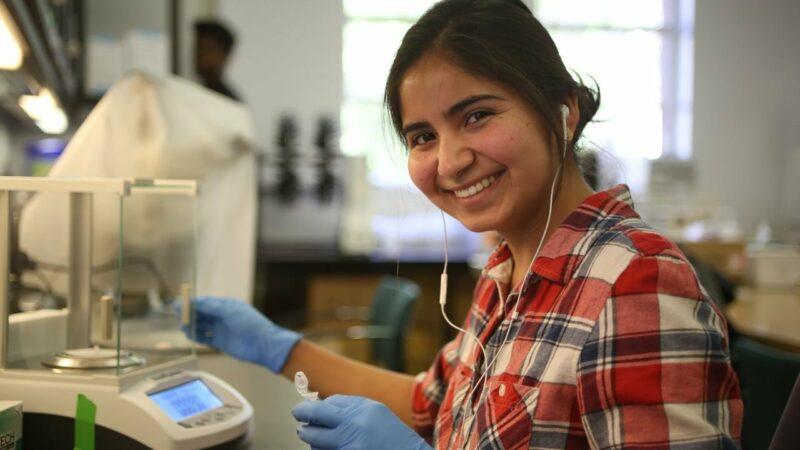 In an effort to find effective, innovative, and just solutions for environmental problems, UCLA established the first university-based center focused on inclusive diversity in environmental science—The UCLA Center for Diverse Leadership in Science (CDLS).
Housed at the nation's leading public university, the center provides students with scholarships and training so they can become environmental problem solvers in science, business, and policy. Our students benefit from hands-on research experience, mentoring by faculty and community partnerships.
In 2019 CDLS achieved 90% retention rates of diverse students in STEM, while the national average remains at 20-40%.
The Center also supported over 100 early career fellows from UCLA and local institutions in the past 2 years – from high school through postdocs – and 23 faculty fellows.
Collectively, this community has reached over 2000 people through outreach, and more than 3000 through teaching.
Visit the Center for Diverse Leadership in Science at UCLA
Support the meaningful work of CDLS and its community of diverse leaders in science