2018 American Association for the Advancement of Science Fellows
Six UCLA faculty members have been selected as the 2018 Fellows of the American Association for the Advancement of Science. AAAS Fellows are honored for their scientifically or socially distinguished work to advance science.
Out of the six UCLA faculty chosen for this honor, four are faculty of the Division of Physical Sciences, each representing the Department of Chemistry & Biochemistry. We asked them about what this prestigious fellowship means to them and how it contributes to the work they are doing, both scientifically and academically.
Heather Maynard

Maynard is the Dr. Myung Ki Hong Professor in Polymer Science. She is being recognized for her contributions to the field of polymer chemistry, particularly for synthesis and application of protein-polymer conjugates, hydrogels and nanomaterials to treat human disease.
I am absolutely delighted to be named an AAAS fellow. I really value this recognition of my work.
I became interested in polymer chemistry as an undergraduate; taking a class on the subject by an outstanding professor inspired me. Later on, I also became intrigued by the potential medical applications of polymers. Since I started at UCLA I have combined the two areas: synthesis development and targeting important problems in medicine.
I chose to work on protein-polymer conjugates because covalent attachment of polymers is an effective way to deliver proteins that are used as therapeutics. However, the traditional syntheses of these materials are low yielding and not very flexible. We developed two new approaches to make these materials that solve these problems. This has enabled us to expand considerably to prepare protein-polymer therapeutics that have additional beneficial properties such as much better stability to heat and other conditions.
This honor is motivating to continue to research on polymers to address important problems in human health. It provides an impetus to continue to work hard to make a real difference in both polymer chemistry and as it is applied to medicine.
Neil Garg

Garg is a Kenneth N. Trueblood Professor of Chemistry and Biochemistry. He is being recognized for his breakthroughs in methods development, achievements in natural product total synthesis, and transformative chemical educational initiatives.
It is a great honor to be recognized as a Fellow of the AAAS.  Most importantly, it is a positive reflection on my many students at UCLA.
I was fortunate to have several amazing professors who inspired me during my undergraduate years at NYU, such as Marc Walters and Yorke Rhodes. They showed an unparalleled dedication to teaching and their students which I carried into my work in Chemistry and into the educational world here at UCLA.
This is truly an honor for my research, as well as my educational endeavours. My research group members are equally excited about this honor, as it shows their discoveries are broadly appreciated by the scientific community.
Xiangfeng Duan

Duan is being recognized for his contributions to the field of materials chemistry, particularly for designing, synthesizing and integrating diverse nanoscale structures for functional electric, photonic and energy devices.
I feel very honored to be elected as an AAAS fellow along with many distinguished scientists at UCLA and around the world. I am particularly thankful to have the fortunate to work with so many talented students and highly supportive colleagues throughout my career. Without them, this would not have been possible.  
We are living in an exponential age with rapidly growing and expanding technologies. At the same time, we are facing considerable challenges in many key areas, such electronics, energy and environment, as well as healthcare. I believe the development and understanding of new materials hold the fundamental solutions to many of these challenges, and this is the key driving force for our research in materials chemistry.
This honor certainly motivates myself and the students in my research groups to continue what we are doing, developing new materials, exploring the boundaries of science and pushing the limit of the technology.
Carla Koehler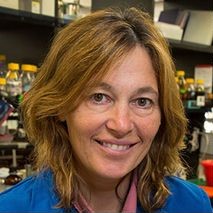 Koehler is being recognized for her contributions to the field of biochemistry and cell biology, particularly for characterizing mechanisms of protein and RNA transport in mitochondria.
I feel honored to be elected as an AAAS fellow.  This honor also reflects on the excellent research projects that students and post-docs, current and former, have developed in my lab.
I have my M.S. advisor, Dr. Don Beitz, to thank for the nomination to AAAS and for stimulating my initial interest in mitochondrial biology. My post-doctoral studies in the laboratory of Jeff Schatz were also important as he was one of the pioneers in addressing how proteins are imported into mitochondria. In his lab, I also identified the first inherited disease that was caused by a defect in mitochondrial protein import; this work is what I initially continued at UCLA.  As new students and post-docs joined my lab, their interests as well as collaborations with UCLA faculty have broadened my research program and increased its impact.
This honor provides recognition for talented people that have worked in my lab, who have been able to apply their research background to mitochondrial biology and expand the research that my lab does.  As a result, we have used our biochemical and cell biology approaches in model organisms to understand how mitochondrial dysfunction contributes to disease.

Tags: News